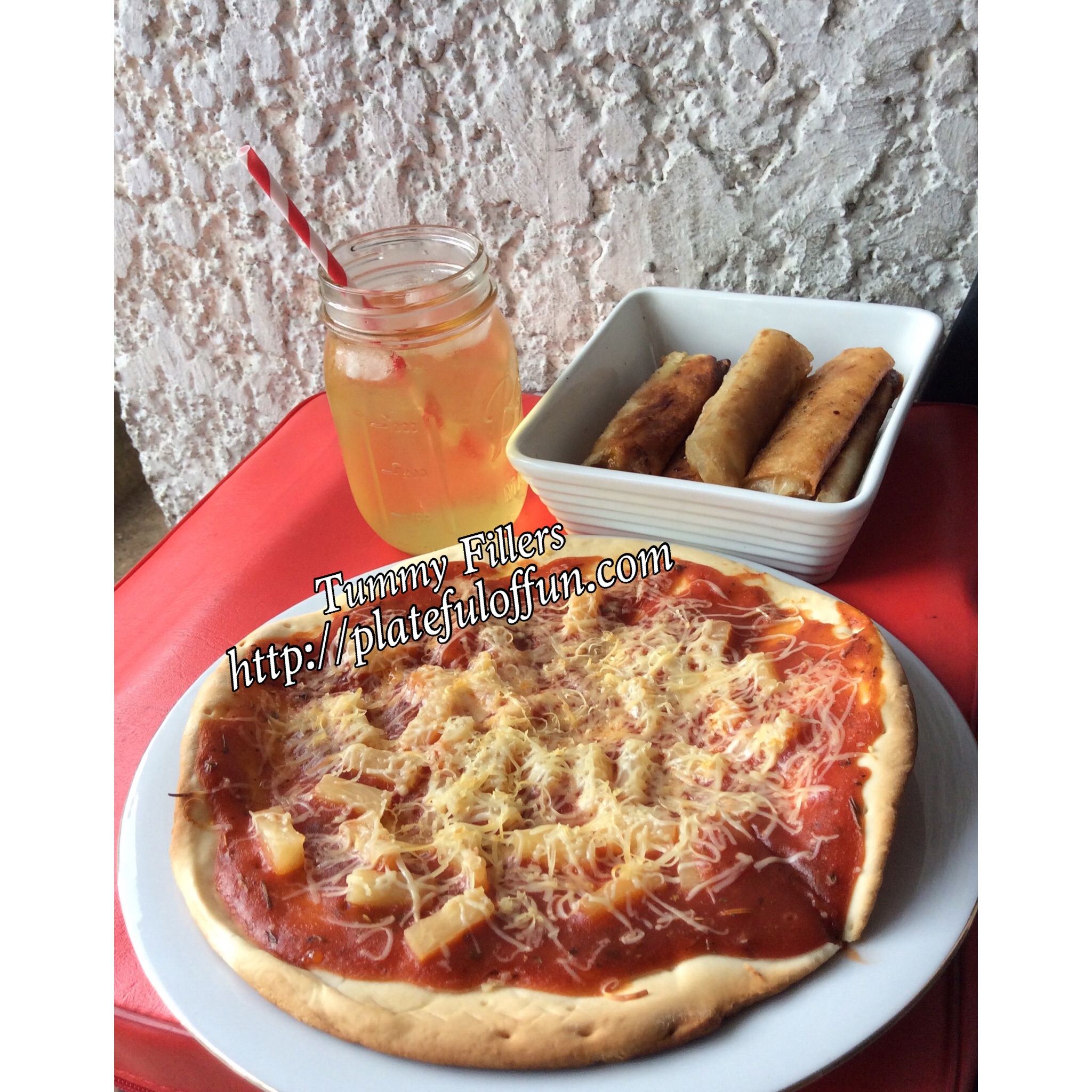 Homemade snacks are the best for us because we put extra effort in prepping the food and we know what ingredients were used.
The photo above was a late lunch/early mid-afternoon snacks that the children and I just shared. The ones in the square plate are turon or banana fritters. To prep turon, here is a post I wrote that shows how it can be prepared: Banana and Cheese Turon. The youngest child prepped the turon and those that I did not fry were put in the fridge to be cooked later or maybe tomorrow. Just make sure to cover the prepped ones to avoid the wrapper from turning crispy.
The cheese and pineapple pizza was what the kids wanted and I don't complain (except I wanted some green bell pepper on it!) because it tastes just as what they want it to. This is also very simple to make and is fuss-free. Here is a post about Make Ahead Pizza prep that can save you time and energy: Make Ahead Pizza
The drink is Calamansi-Honey. The calamansi fruits are freshly picked from our tree. I will be posting about this ASAP.