We are trying to eat healthy food these days. We have not been eating a lot of meat and if we do, these are just small slices cooked with vegetables.
For my Sunday palengke (market) finds when we dropped by the vendors near QC city hall, I got some inexpensive but fresh vegetables.
So from this: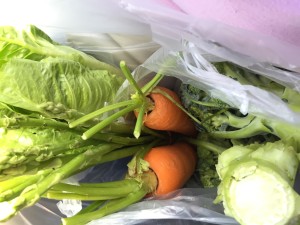 I was able to come up with this: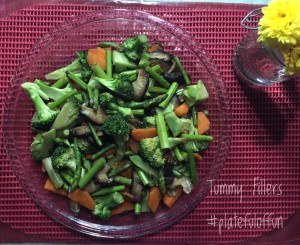 Ingredients:
•1T cooking oil
•1T oyster sauce
•Fresh shiitake mushrooms sliced thinly
•Asparagus cut in 1.5inches long
•Carrots, sliced thinly
•Broccoli, cut in little clusters
•Garlic powder and black ground pepper
Procedure:
1. Heat the pan with very little oil. Swirl the pan to coat the pan with oil.
2. Cook the mushroom slices.
3. Add oyster sauce and cook till the mushroom turn a bit soft.
4. Add the vegetables and mix so that the sauce goes to these. Season with garlic powder and black ground pepper.
5. Cook for a few minutes.
6. Cover for under a minute.
7. Serve warm.